"The best-looking smart garden we've come across."
"The perfect way to bring greenery indoors that's also edible."

"The cutting-edge smart indoor garden."

"Makes people's lives healthier."

"Accessible, high-impact nutrition."

Our award-winning & patented savory products
#1 alternative to supplements
Eat healthier. Easily, fresher.
What will ingarden do for you?




Build your ingarden bundle
Most popular organic seed pads. All biodegradable. 🌱
We weren't mad at traditional supplements, just disappointed.
That's why we've discovered something even better: Microgreens.
Imagine vegetables, but:
✅ Delicious & diverse
✅ Grows all year round
✅ With 40x more nutrients
✅ Complements every dish
✅ Ready to harvest in just 7 days
❌ No pesticides & herbicides
❌ No genetic manipulation
❌ No secrets, just nature
And if you don't like it, we'll refund you.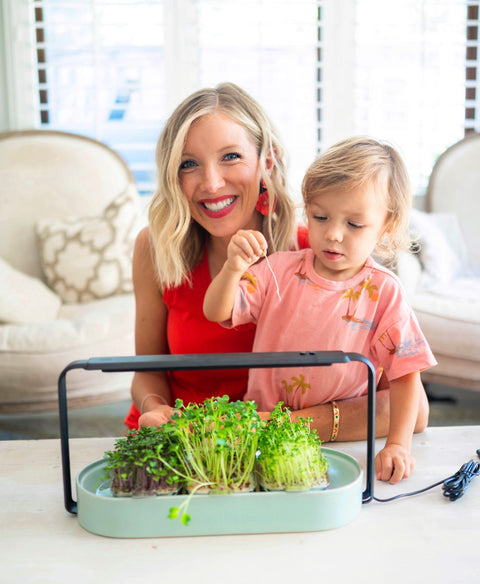 Build your ingarden in 3 steps
Choose your color 🎨 Choose what fits your style best
Select your plan 📦 Buy one-off, on a subscription or in bulk!
Choose your superfoods 🌱 Find the superfood match that boosts your health and maximizes flavor
Build your ingarden bundle
Join 9,000+ others elevating well-being

Healthy you, healthy planet
Minimize food waste: ingarden keeps your greens fresh until you're ready to eat them.
Reduce plastic: All materials used are recyclable and biodegradable - from packaging to product.
Save carbon: We are carbon neutral certified.
Build your ingarden bundle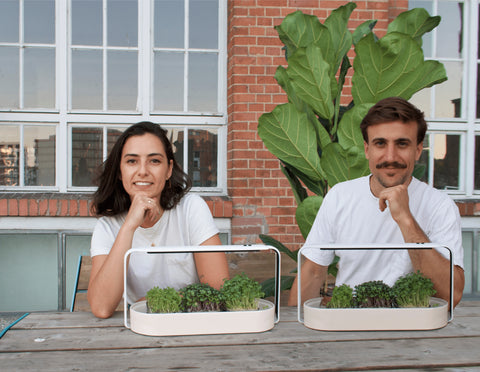 Vitamins you eat, not take
"Discovering the power of natural nutrients, we swapped pills for sprouts. And then... microgreens! 40x more nutrients and taste. The science was undeniable. We had found the natural alternative. No growing kits met our needs, so we built our own. Now, it's a global team and a life-changing food."

Mariana & Christian
Founders of ingarden
Why grow microgreens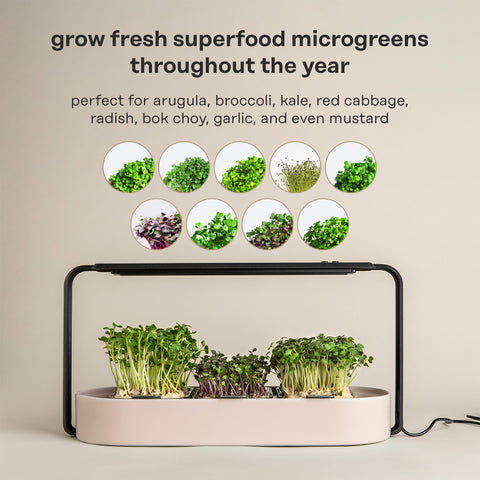 Get your microgreens recommendations!
Explore what microgreens fit your health and wellness goals.
Take the quiz
Got questions? We have answers.
I'm a notorious plant killer. Are you sure I can do this?
Why are microgreens best for my health?
What's the size, weight, and expiration date?
Which microgreen has which health benefit?
Do microgreens have high levels of antioxidants?
Where do the seeds come from?
Are the seeds certified organic and GMO free?
Do the plants regrow after I harvest?
What material is the ingarden base made of?
Can I cancel my subscription at any point?
What can I edit within my subscription?
Can I store my seed pads outside of their box? How about in a clear container?