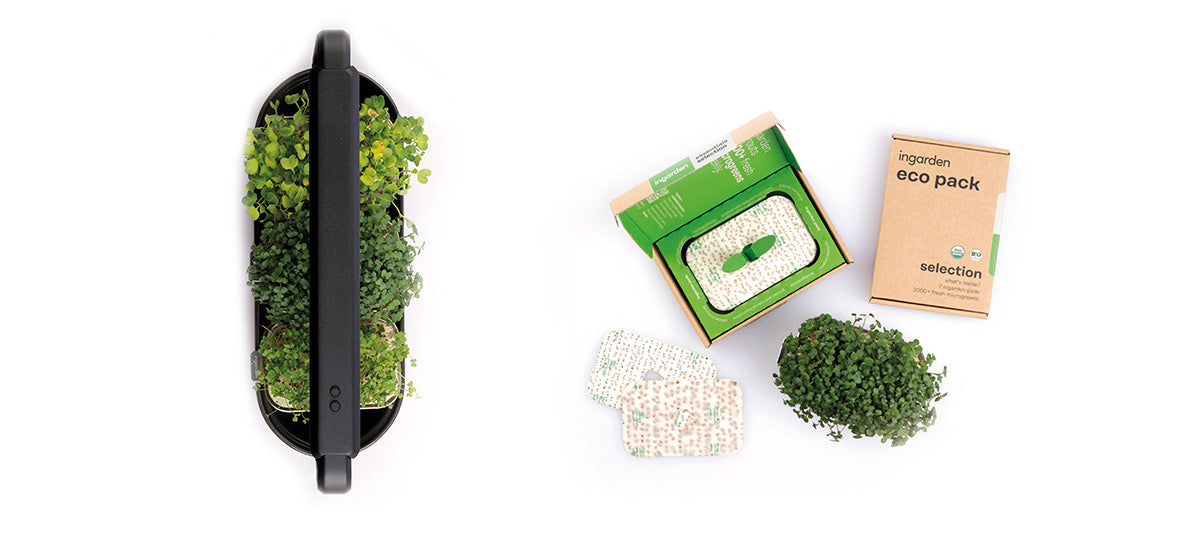 Changing the superfood game!
We weren't mad at traditional supplements, just disappointed.
So we found something better: Microgreens. This nutrient-rich alternative provides your body with the essential vitamins and minerals it needs and is organically grown without genetic modification or artificial flavors. Simply add them to any dish as a source of nutrients and flavor.
We know the struggle of trying to be healthier but not knowing where to start. The supplement industry is filled with products that promise the world but deliver very little. That's why we founded our business to offer a simple, affordable alternative: Microgreens. Our premium, design-award winning growing kit empowers you to grow your own microgreens at home - and keep growing. It's a tasty, satisfying way to easily add nutrients to every dish and make healthier choices. Start growing your own microgreens today and join us in our mission to make healthier & more sustainable choices one microgreen at a time.
Mariana & Christian,
aka Nutrient-Ninja & Vitamin-Viking, Co-Founders of ingarden
build your ingarden bundle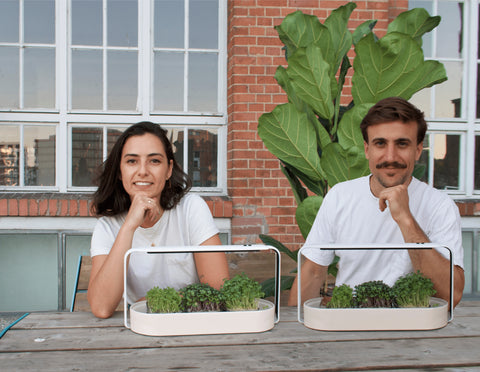 What we believe in
Simple growth
Minimalistic yet sophisticated. just add water to enjoy an abundance of nutritious microgreens daily.
Sustainable innovation
Modern-tech meets mother earth. make a difference in your health and world by growing fresh microgreens indoors without herbicides, pesticides or gmos.
Superior nutrition
Nourishment for your future. Microgreens are an incredibly nutrient-dense way to elevate your vitamin intake, upgrade your meals, and enhance your health with ease.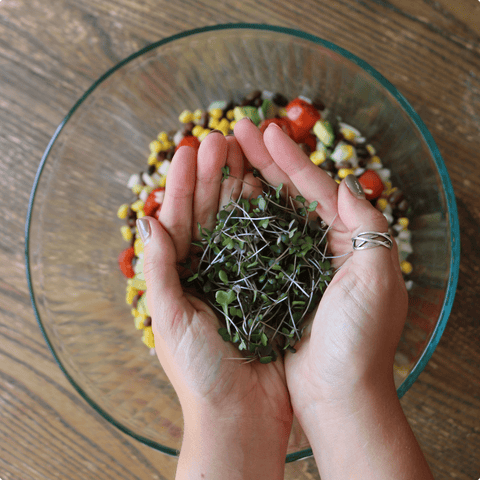 Give + Grow
ingarden has joined forces with sharethemeal, part of the united nations world food programme, to fight against hunger and towards accessible nutrition. For every ingarden sold, ingarden shares a nutritious meal with a child in need. ingarden purchases not only directly make a change in your own nutritional practice, but also make a difference for others on a regional, national, and global level.
1 ingarden = 1 meal for a child in need
Join us in the fight to end global hunger and to shape the future of food as we work towards a more nutritionally-accessible and sustainable world. Access our sharethemeal #ingardenxsharethemeal fundraising challenge here.
Learn more