color

plan

superfoods

extras



what is your favorite color?



select your plan & microgreens in the next step
your cart
subscription package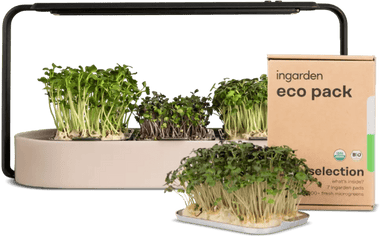 starter kit
3 pads (1 broccoli pad, 1 radish pad, 1 mustard pad)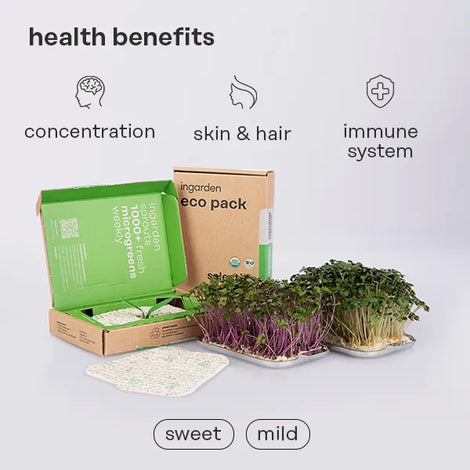 6 kale superfood
our kale superfood pack is designed to improve your eye health, lower cholesterol levels and bring a variety of protective elements to your immune system.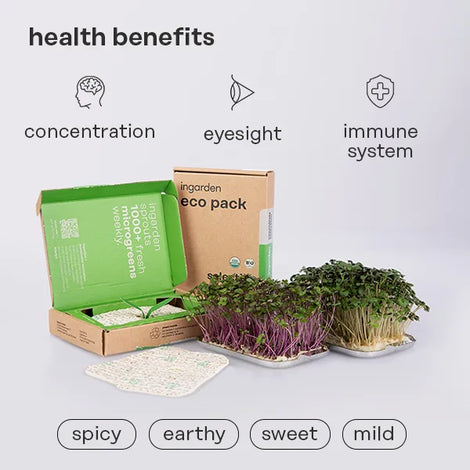 2 radish pads
2 red cabbage pads
2 broccoli pads
1 mustard pad
1 journal
experience the combined effect of our healthy microgreens in your daily nutrition to strengthen your immune system, improve your natural bodily functions, and attain healthy skin, hair and nails.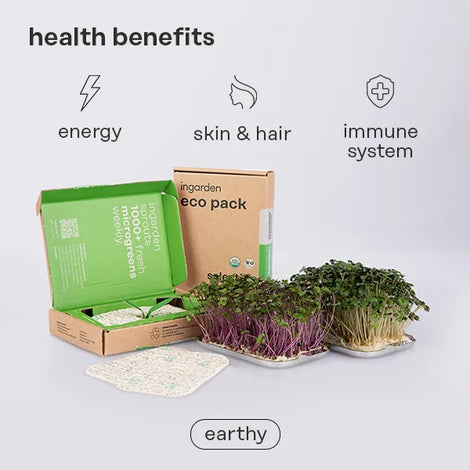 7 arugula pads
arugula's nutrient profile boosts your energy, improves your heart health, and provides a long list of antioxidants for your immune system.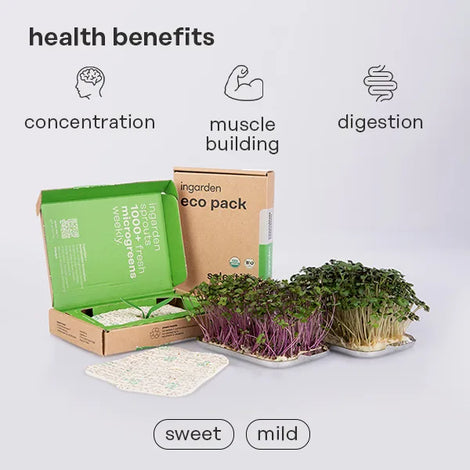 7 broccoli pads
invigorate your gut biome, skin health and bone strength on your journey to a balanced diet.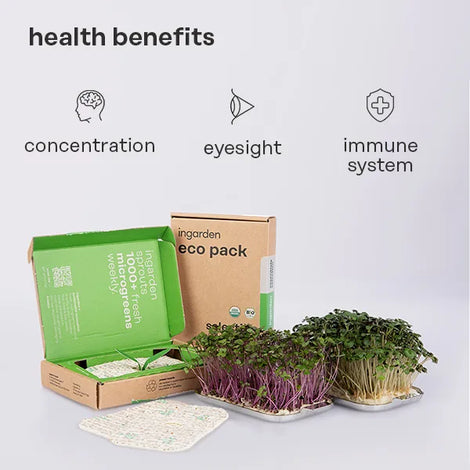 6-7 surprise pads selected according to seasonality & novelties
power up your health with our superfood mystery pack. it allows you to experience the variety of our fresh microgreens.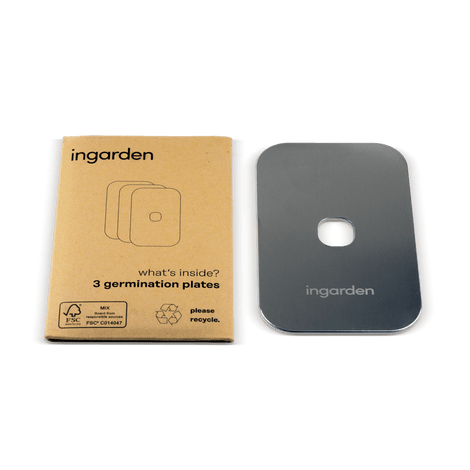 germination plates
includes 3 germination plates to help grow your microgreens faster and increase their weekly yield
simply put the plates on top of your pads after you poured water over them
remove plates when sprouts start to lift plates after 3 days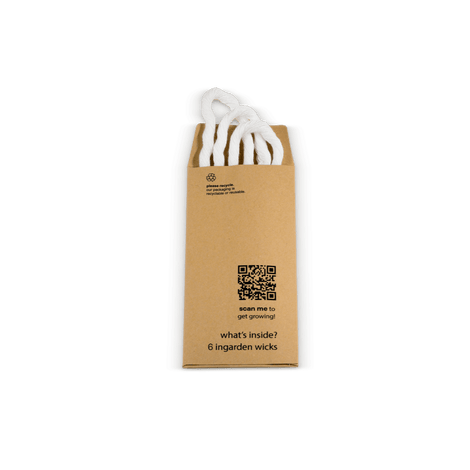 spare wicks
6 extra wicks to replace your old ones (recommended every 3 to 4 months).
6 radish mix pads
keep seasonal sicknesses at bay, protect your kidneys and power up your immune system with enough antioxidants to make a big difference with our radish microgreens.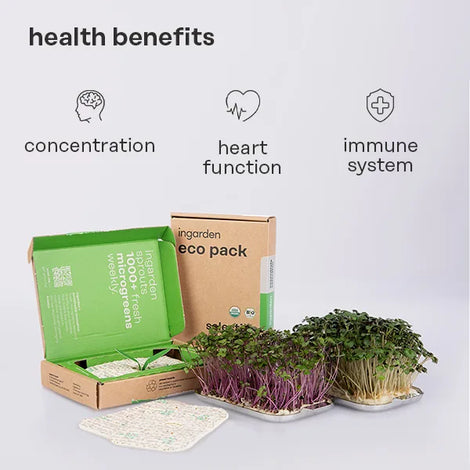 2 garlic pads
4 bok choy pads
3 exclusive recipe cards from sara.haven
ingarden has teamed up with the fabulous food blogger, sara.haven, to release a limited edition seed pack containing new superfoods, as well as 3 exclusive recipe cards.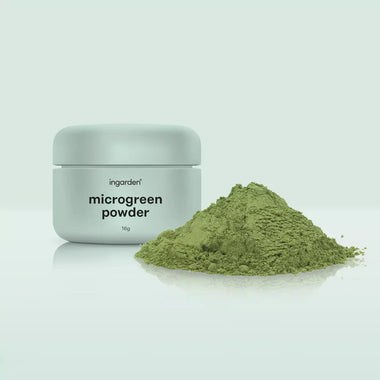 100% pure immunity boosting superfood. power packed super concentrated microgreen contain up to 40x the nutrients of full grown variates.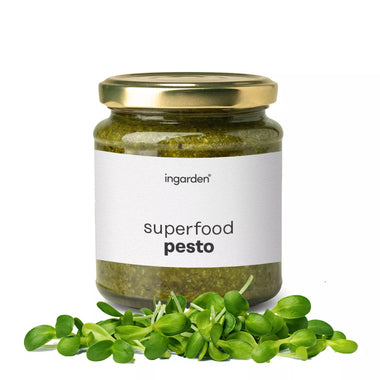 superfood pesto
vegan pesto with arugula microgreens for the extra portion of nutrients! goes perfectly with pasta, sandwiches or dressings.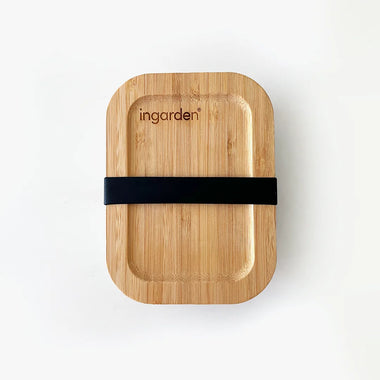 storage box (2 1/3 cups)
this storage box is perfect for your microgreens! the bamboo and stainless steel construction is sturdy and stylish. the box has a generous capacity and can be used to store microgreens in the fridge or take them with you.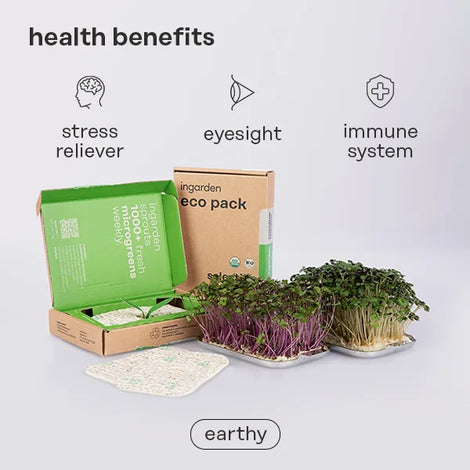 6 bok choy pads
a strong nutrient profile allows bok choy to stand out as a unique booster for skin protection, healthy blood circulation as well as bone strength.