Default Title

9 months rent your ingarden & get microgreen refill packs regularly

per month for , afterwards cancel anytime. monthly fee includes growing kit and enough refills over your term.

select your 3 superfood microgreens packs

select your

At the end of your minimum term, you can simply continue growing microgreens at a reduced price of $17.93 and cancel monthly by sending your product back free of charge.

Ships now

1 ingarden microgreen growing kit

3 superfood microgreens refill packs you selected above

Ships during the term

Regularly get more microgreen refills of your choice, so you can grow microgreens for the entire duration of your term.

The longer the minimum term you choose, the more microgreen refills you get.

We offer you:

30-day money-back guarantee

customize your microgreen superfood supply anytime

for every ingarden sold, we help feed a child in need
frequently asked questions
Can i keep the ingarden microgreen growing kit after the rental period?
Yes, as soon as your rental period is over, you can keep your growing kit forever for a symbolic dollar.
How much do i get out of each superfood microgreen pack?
1 pack = approx. 4 cups of microgreens, which equals one month supply.
With 3 packs every 3 months, you don't have to worry about getting too little or too many microgreens. You can change your microgreens selection at any time within your account.
When does the rental begin and end?
The first month's payment is charged as soon as you order. The rental period begins from the date you purchased the product. The monthly charges will apply from that date on. Also, in the event that you want to keep your device after the rental period is over, you are free to adjust your plan in your account and keep enjoying healthy microgreens at a reduced price. at the end of the rental period, you can either keep renting the device, buy it out, or cancel your subscription and return the device to us.
what if my device is damaged during the rental period?
If something happens during your rental, ingarden care is there for you. we pay for 100% of the repair costs for damages of all kinds.
what are the dimensions of the product?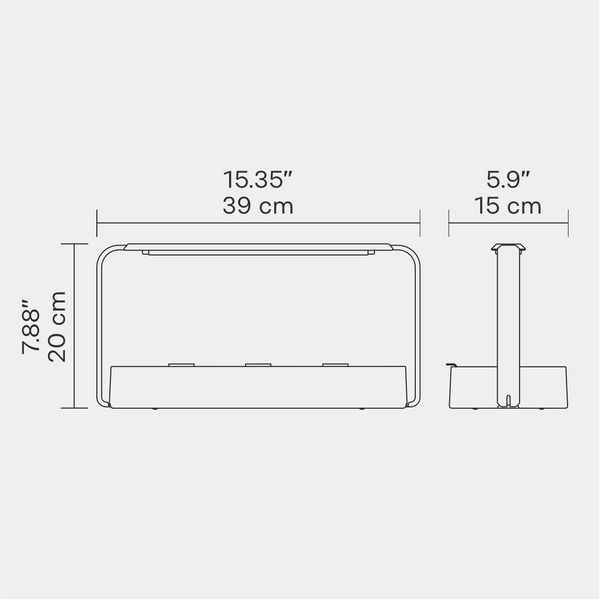 maintains hair, skin and nails
supports cognitive health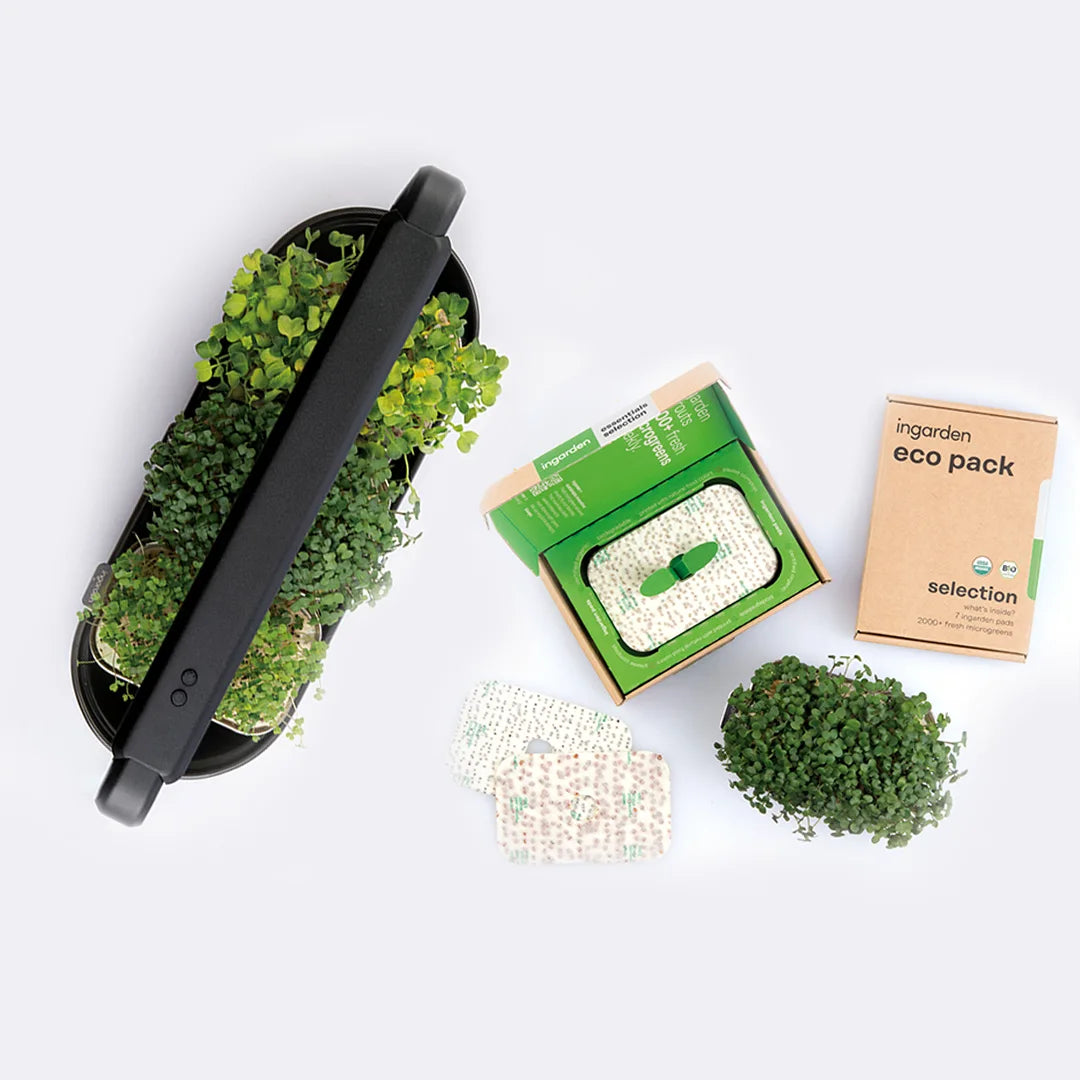 "The perfect way to bring greenery indoors that's also edible"

"The cutting-edge smart indoor garden"

"Makes people's lives healthier"

"The best-looking smart garden we've come across"


The ingarden advantage
Health benefits

ingarden microgreens have up to 40 times more essential nutrients than traditional vegetables.

No soil, no mess

It's as simple as using coofee pods! no plastic & carbon-neutral.

Self-sustaining

100% growth guarantee. automated light and watering system optimized for microgreen growth.

Scandinavian design

Make a statement in any room.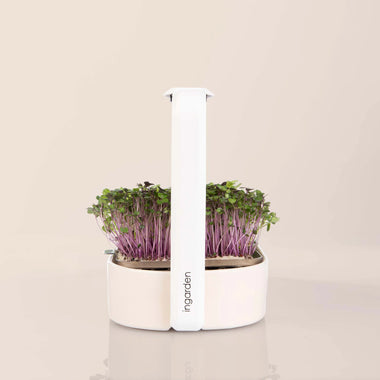 white-beige limited edition
same technology, different color (ceramic bowl comes in beige and LED frame in white)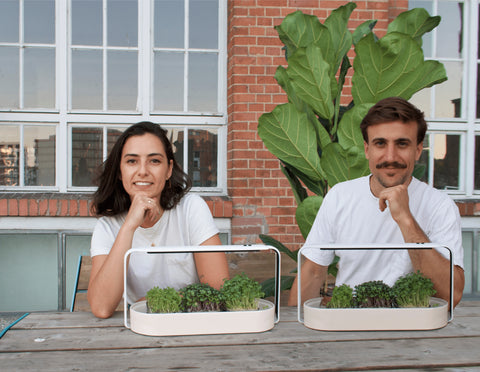 Why do you offer "pay as you grow"?
Pay as you grow allows us to offer you an all-inclusive solution that is also more sustainable. You'll get the award-winning ingarden and the matching superfood seed pads sent to you for a fixed monthly price.... so you don't have to worry about anything. Our ingarden, made of ceramic & stainless steel, is designed to last a lifetime. That's why we also cover 100% of the costs if something should happen. So what are you waiting for? Become part of our sharing community!
Mariana & Christian
Founders of ingarden
Meet: Your new vegan wellness heroes
High quality and loved by nutritionists and gardeners
Support your health
Microgreens are superfoods—40x more nutrients than vegetables!




rent now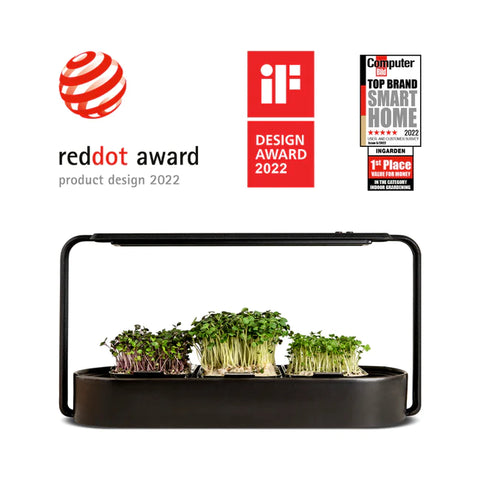 Choose your ingarden. Have it your way. 🎨
Our ingarden is functional and timeless designed - you just have to choose your color and your favorite superfoods.
rent now
Got questions? We have answers.
I'm a notorious plant killer. Are you sure I can do this?
Why are microgreens best for my health?
Do microgreens have high levels of antioxidants?
Where do the seeds come from?
Are the seeds certified organic and GMO free?
Do the plants regrow after I harvest?