Antioxidant Booster (Kale) superfood (included in monthly fee)
our kale superfood pack may help improve your eye health, lower cholesterol levels and bring a variety of protective elements to your immune system.
pad price $0.00
7-days Germination Guarantee. If your seed pads fail to sprout in 7 days, we'll replace them.
6 Pads = 6 oz / 12 servings
Auto-Delivered. Easy, Free Cancellation - Anytime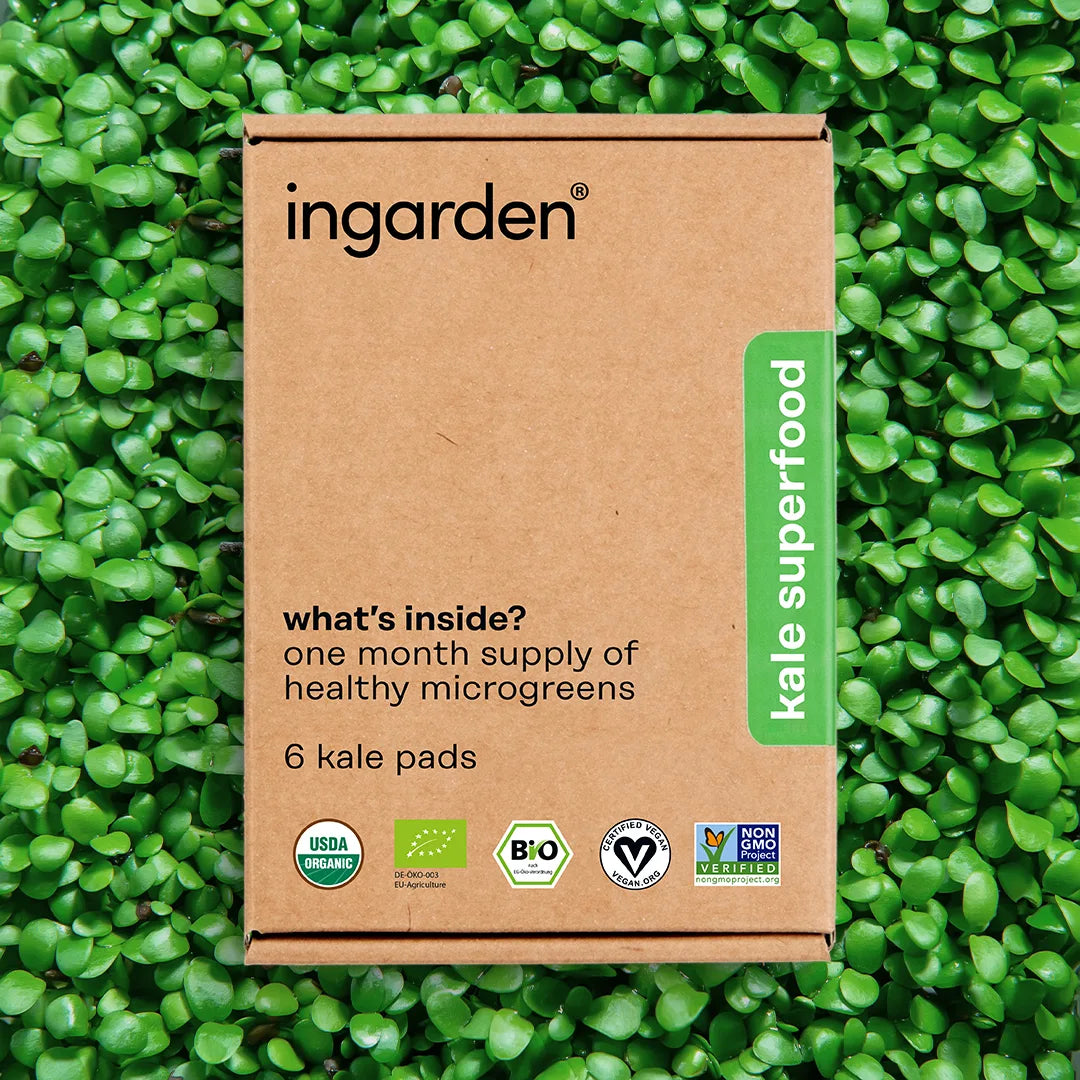 The health benefits of kale superfood microgreens you need more of: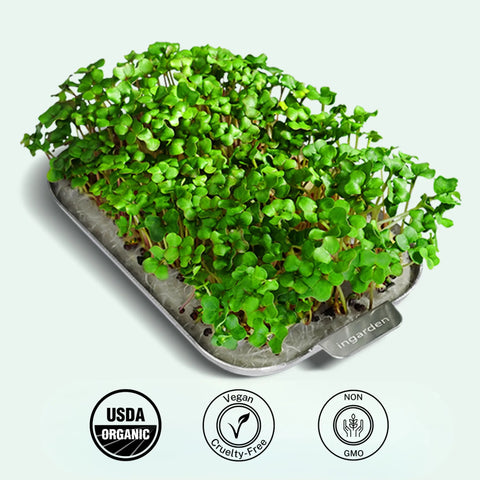 Organic kale superfood facts
What does fresh kale superfood taste like?

ingarden kale microgreens have a mild and sweet taste.

Do kale superfoods have more nutrients than full-grown kale?

Yes! Compared to supermarket kale, organic kale superfood from ingarden contains:
see nutrition analysis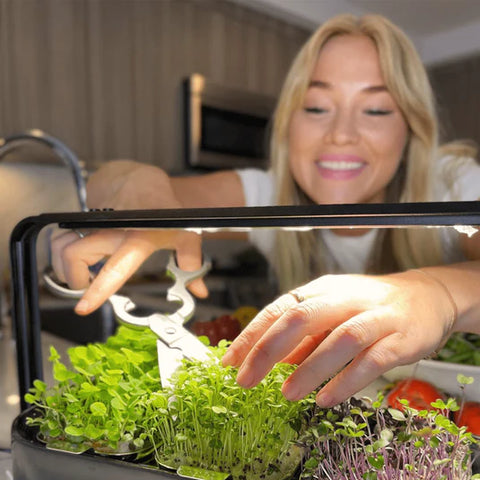 Healthy you, healthy planet
Minimize food waste: ingarden keeps your greens fresh until you're ready to eat them
Reduce plastic: all materials used are recyclable and biodegradable - from packaging to product
Save carbon: we are carbon neutral certified
sustainability at ingarden
FAQ
Which microgreen has which health benefit?
Where do the seeds come from?
Do microgreens attract insects?
What do i do with the old pads?
Why do my microgreens grow at different rates and grow to different sizes?
What can I do if I am having issues with seed germination or irregular growth?
Eat more greens, the joyful way