ingarden
good nutrition is essential for a long, healthy life. with microgreens, you get the vitamins and minerals your body needs. with a microdose of nutrients and a macrodose of functional benefits, ingarden is your kitchen's best friend.

if you're interested in ingarden, welcome. you're smart. this kit gives you everything you need to get started and keep at it.

create your ingarden in 3 steps:
1) choose your color 🎨
2) choose your pricing option 📦
3) choose your microgreens 🌱
⬇️ start now
free shipping
1-year warranty
45-day money-back guarantee. free, easy returns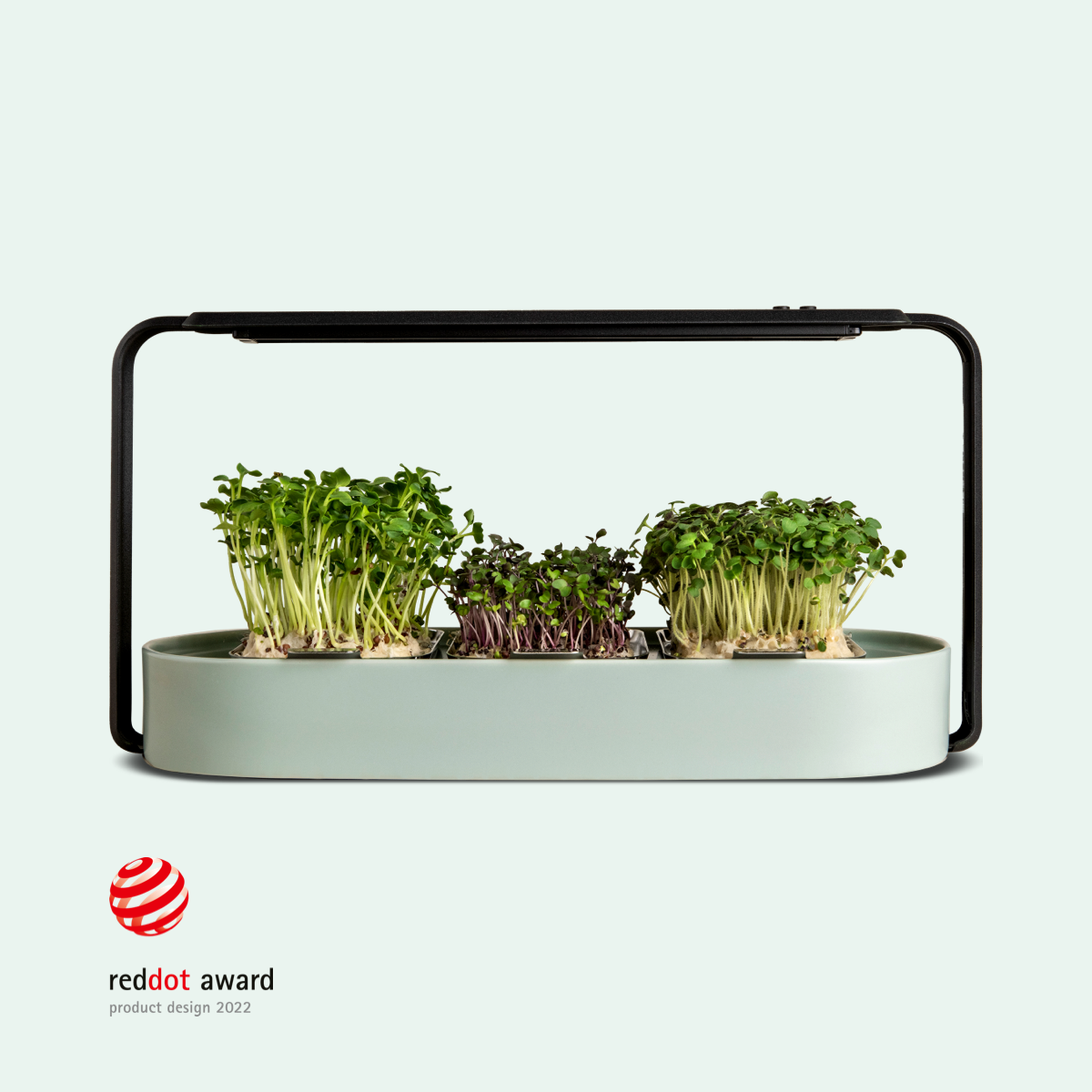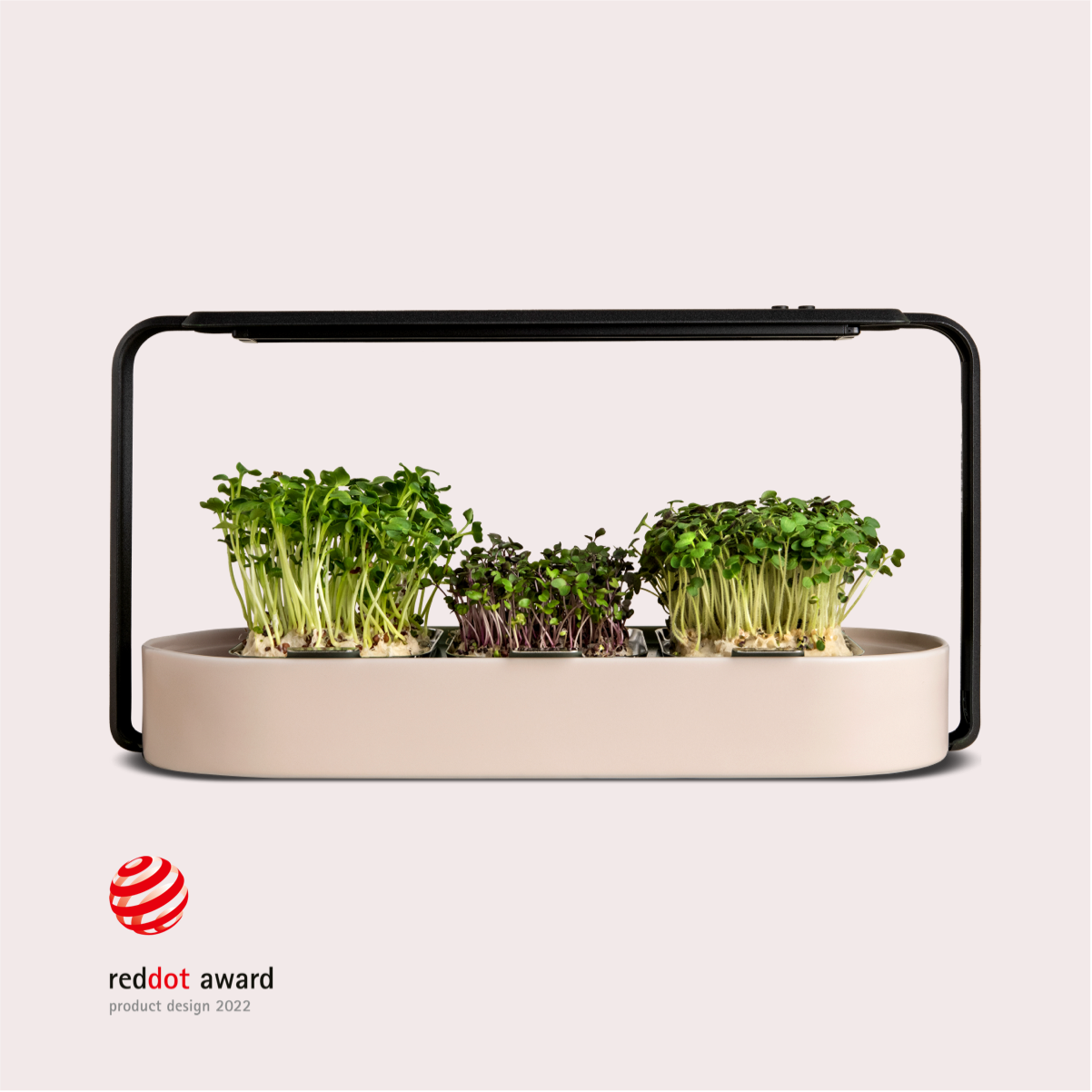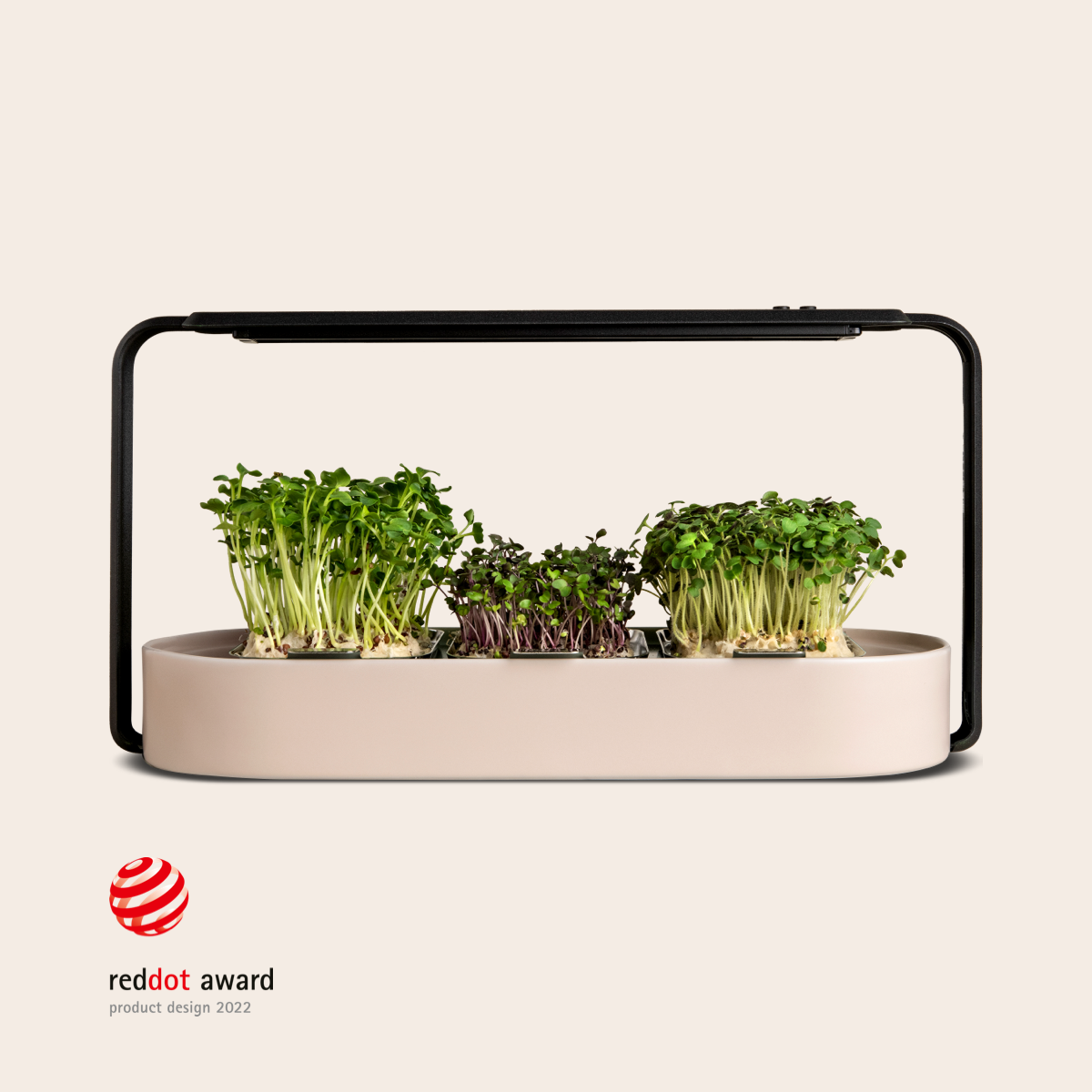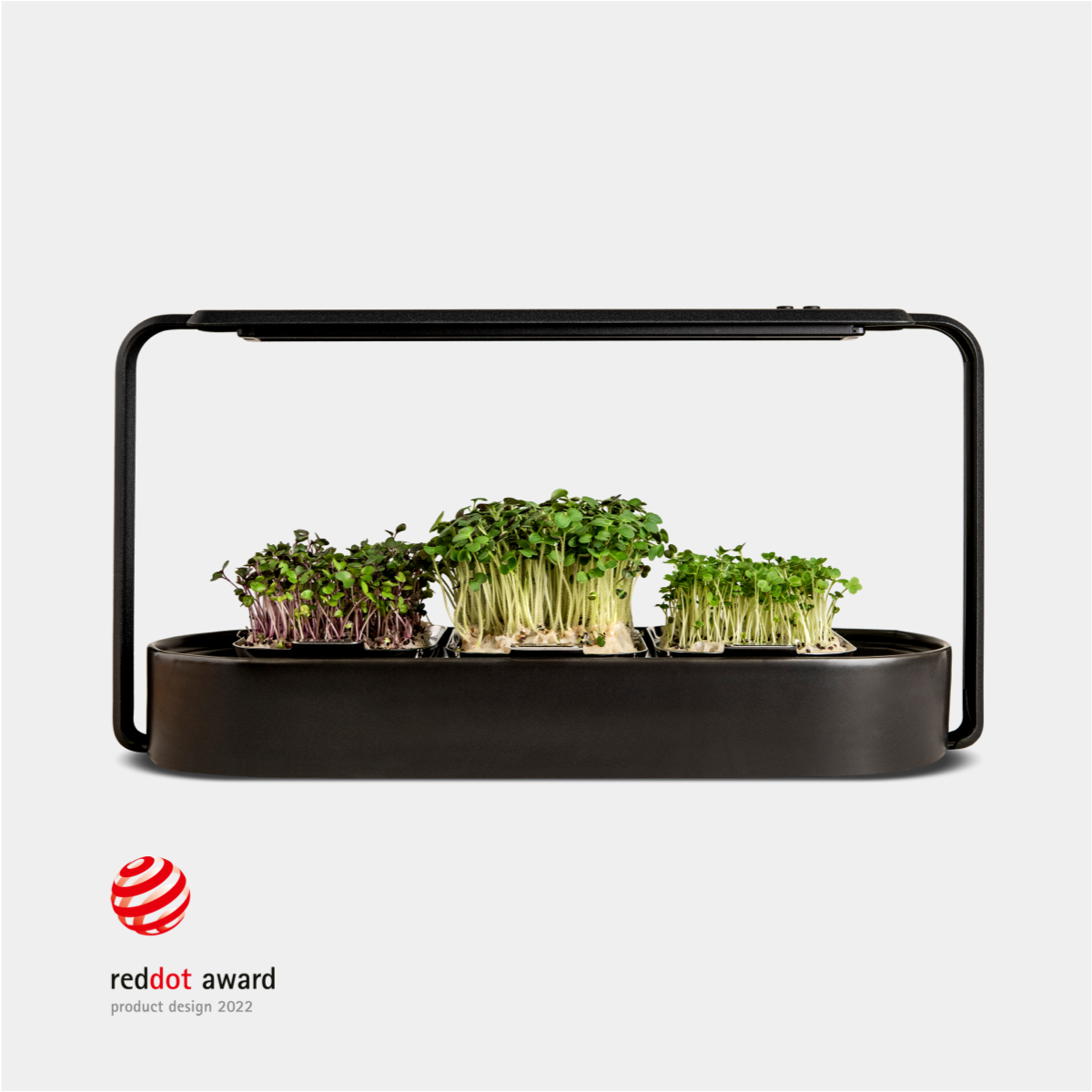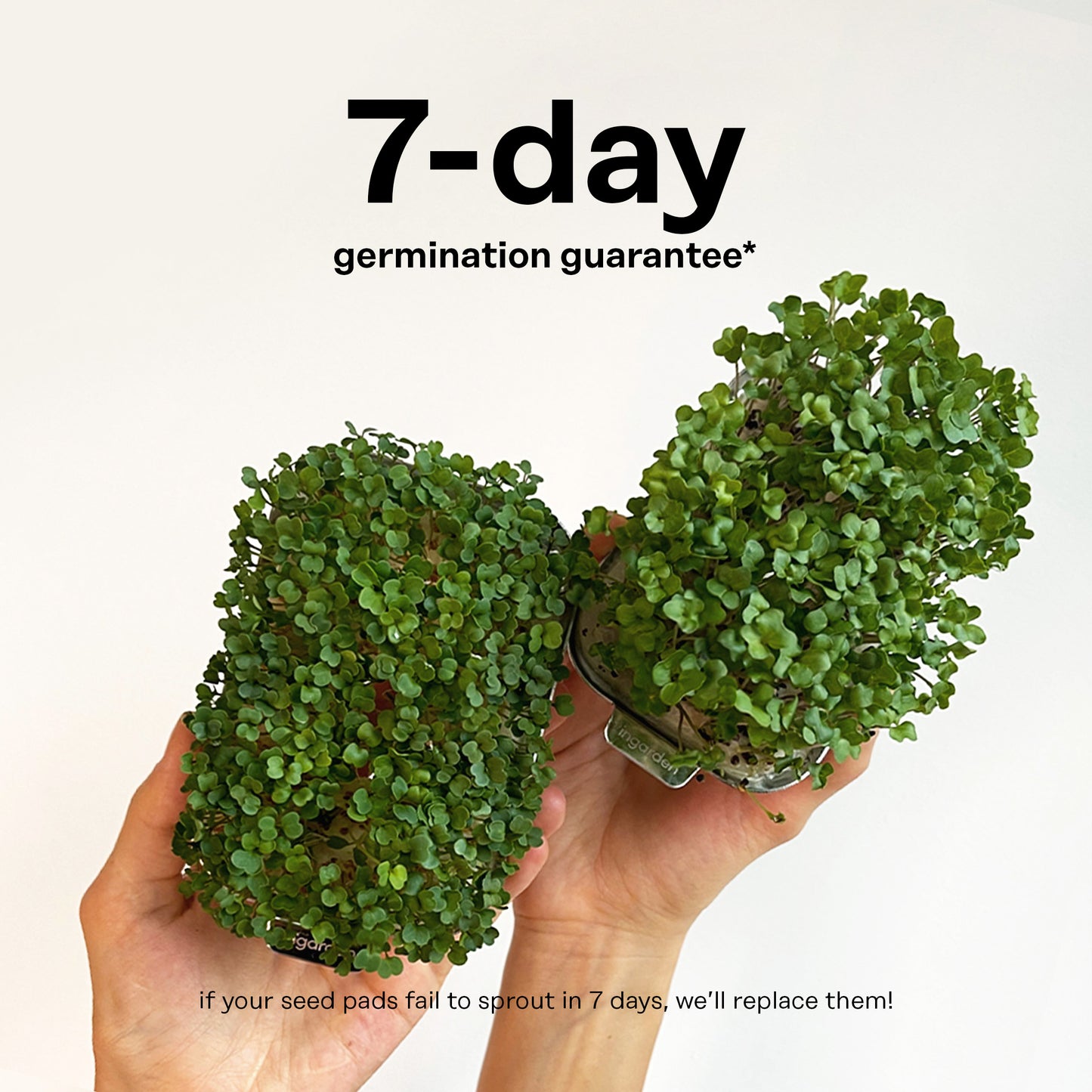 We weren't satisfied with traditional supplements, just disappointed.
So we found something better: Microgreens. This nutrient-rich alternative provides your body with the essential vitamins and minerals it needs and is organically grown without genetic modification or artificial flavors. Simply add them to any dish as a source of nutrients and flavor.
Mariana & Christian
Founders of ingarden
Most popular organic seed pads. All biodegradable 🌱
get started
And if you don't like it, we'll refund you.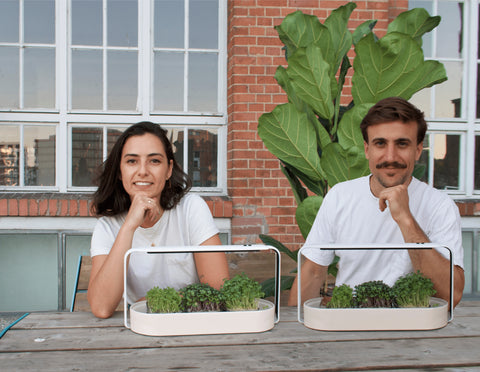 What is the germination guarantee?
Since we founded ingarden, quality, style and the functionality of our products have always been our top priorities. Why? Because we haven't seen a Smart Garden in the world that met all three of these factors. That's why we started Ingarden, to do better. And because it's out of our hands that every seed will germinate, we decided to introduce a germination guarantee. Get free replacement pads if the seeds don't germinate within 7 days.

Mariana & Christian
(Founders ingarden)
I'm a notorious plant killer. Are you sure I can do this?
Why are microgreens best for my health?
What's the size, weight, and expiration date?
Which microgreen has which health benefit?
Do microgreens have high levels of antioxidants?
Where do the seeds come from?
Are the seeds certified organic and GMO free?
Do the plants regrow after I harvest?
What material is the ingarden base crafted from?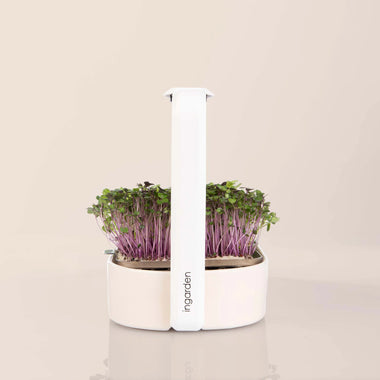 white-beige limited edition
same technology, different color (ceramic bowl comes in beige and LED frame in white)