the new ingarden ocean in blue
no soil, no mess | harvest every week | self-sustaining | made from ocean waste plastic | germination guarantee | 45-day money-back guarantee
Regular price
$159.00
Sale price
$127.00
Unit price
per
Sale
Sold out
67 supported
$8,509.00 raised of $5,000.00 goal
Great news! We've reached our goal - to celebrate you can get the ingarden ocean at a 20% DISCOUNT for 2 more months || $127 instead of $159 and SAVE $32! 💸

Pre-order now to benefit from our 20% discount before we start shipping out in Autumn 2023.

Included items:

ingarden ocean growing kit
2 month supply of our best-selling organic seeds
Calculating time remaining
Estimated shipping: October
1-year warranty
45-day money-back guarantee. free, easy returns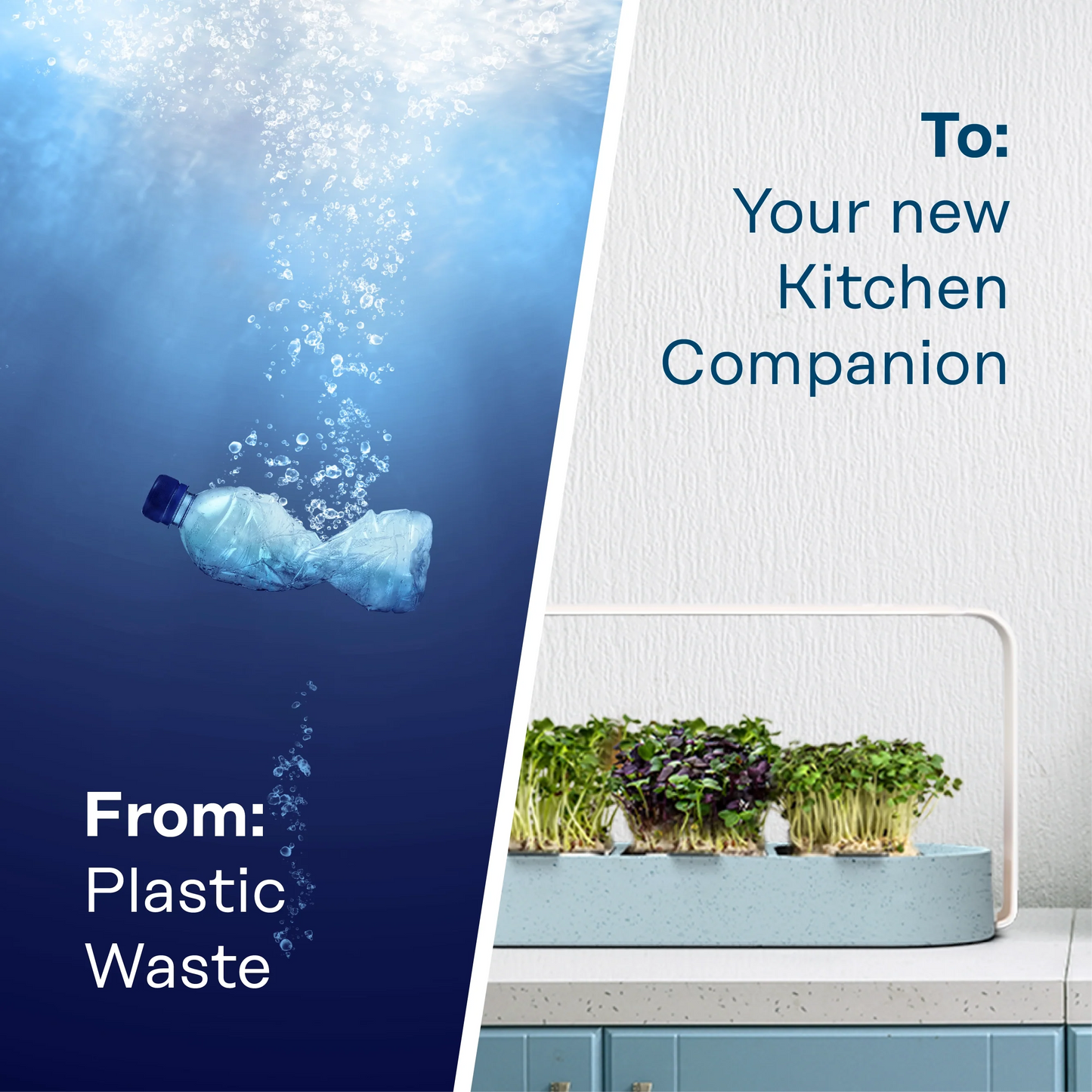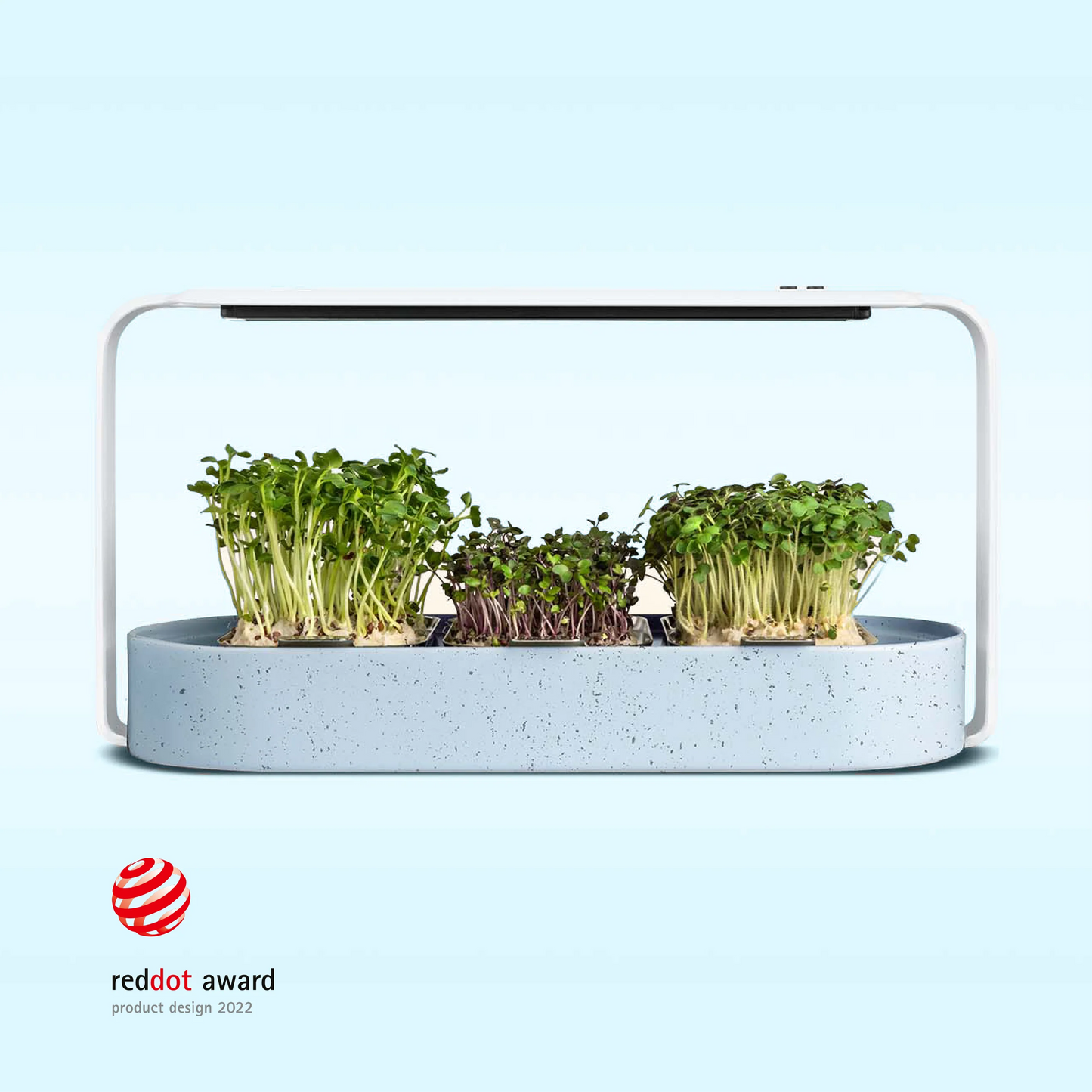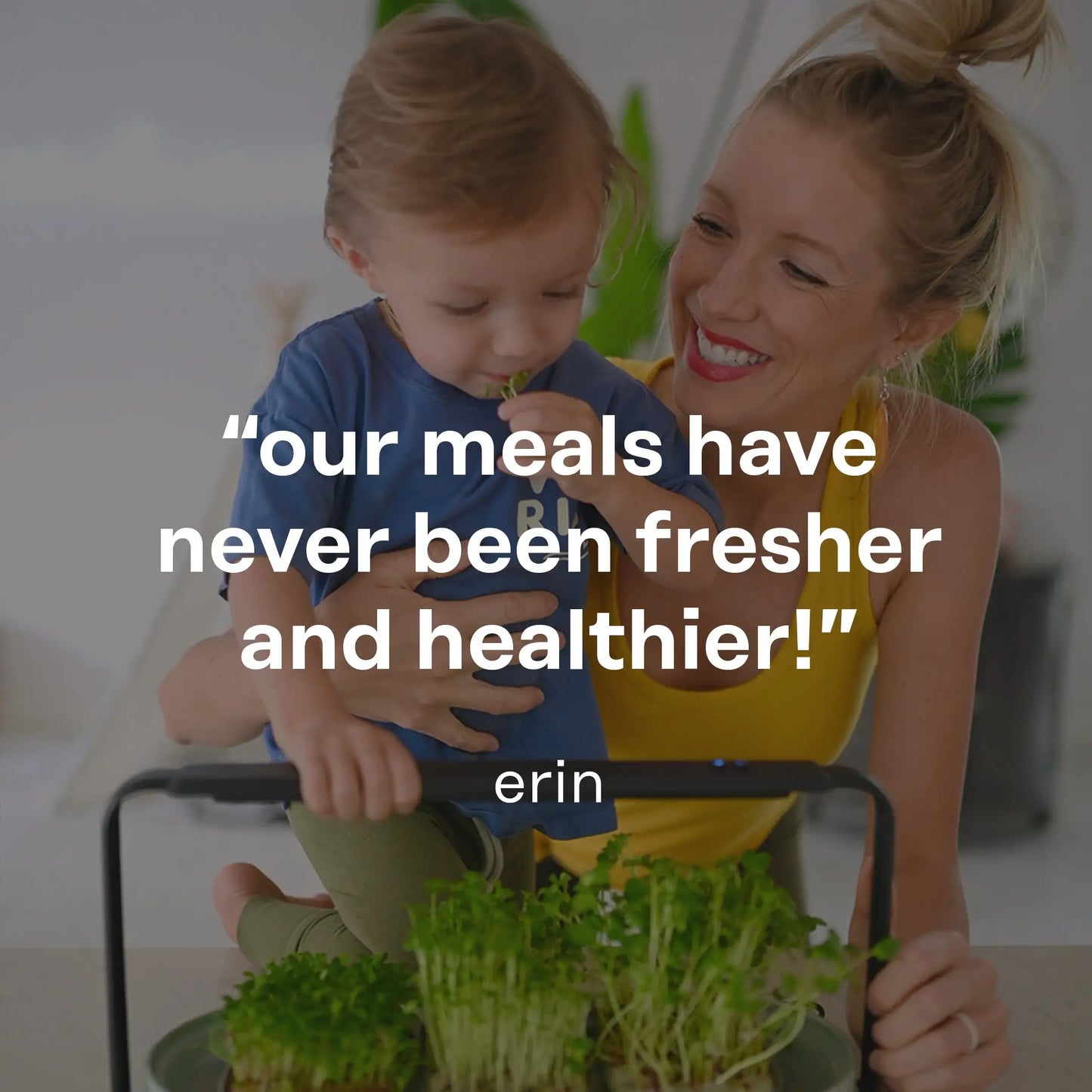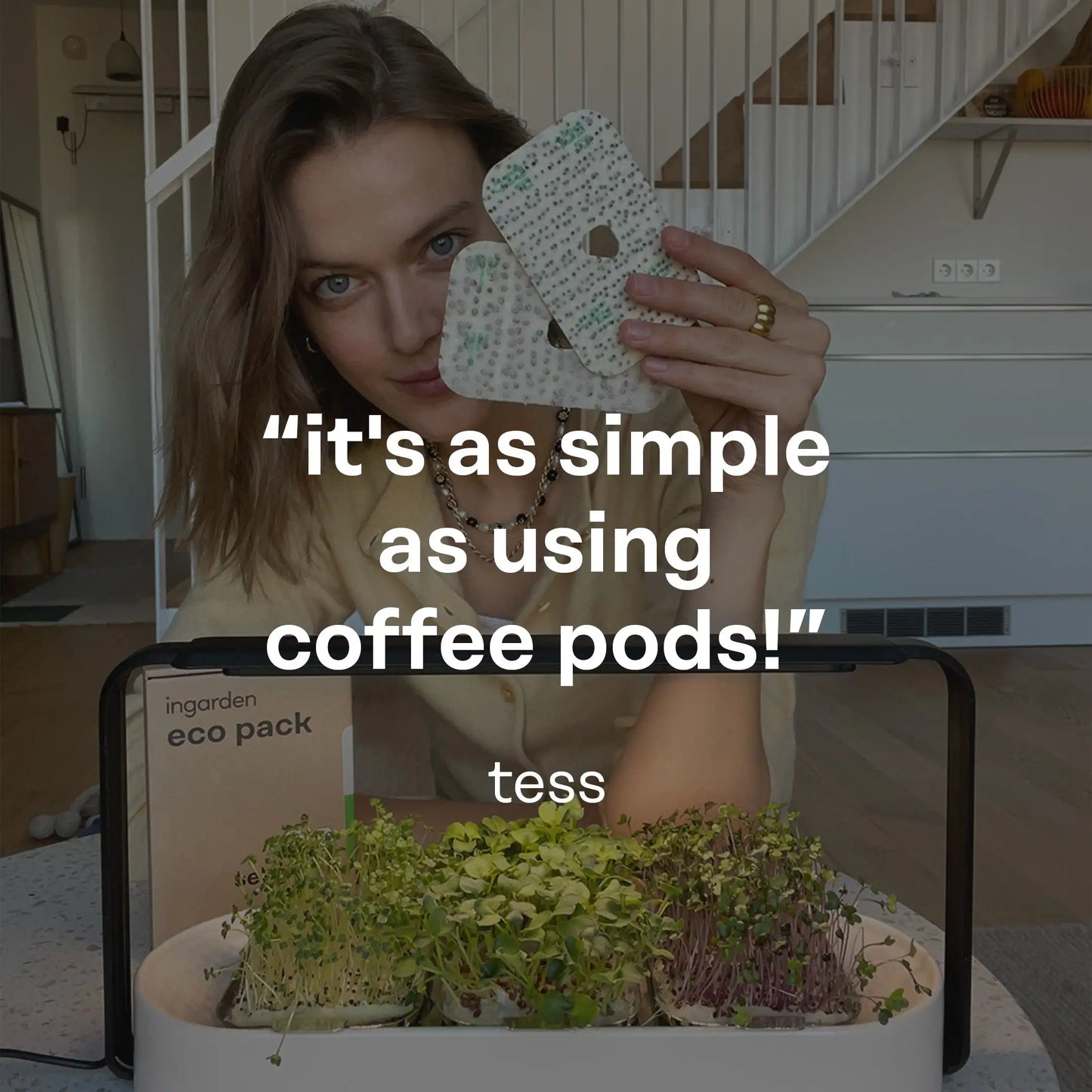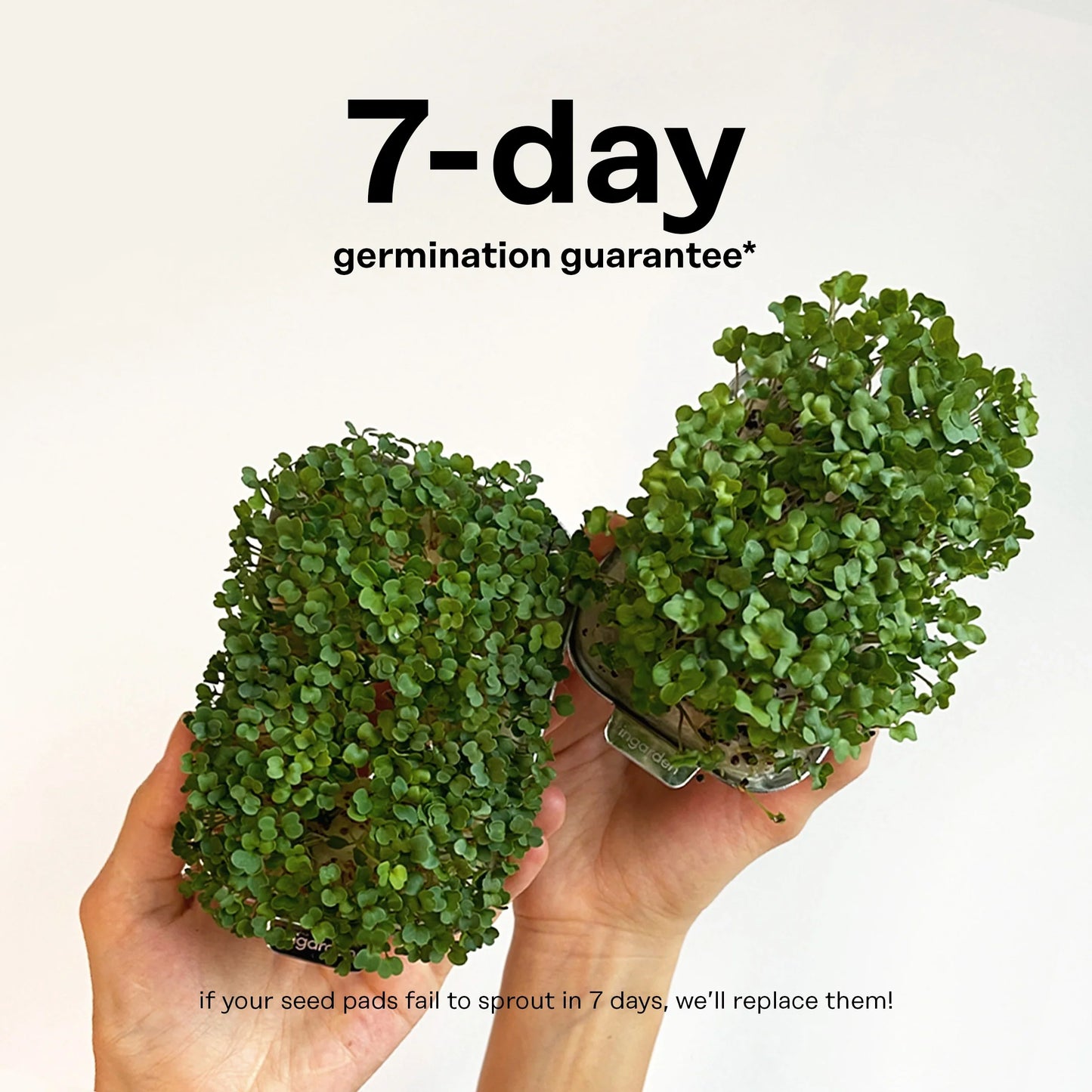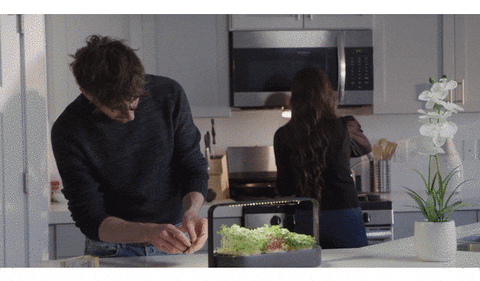 Hello there! We're ingarden
We design award-winning indoor gardens to grow the #1 nutrient-rich alternative to supplements: microgreens. After the successful launch of our ingarden ceramic and 9,000+ satisfied customers, we're back with an even more sustainable ingarden made from upcycled ocean plastic.
introducing:
ingarden ocean
🌱 ingarden - the #1 supplement alternative brings now an even more sustainable look into your kitchen
🌎 1 ingarden ocean = removing 30 plastic bottles from our oceans
#1 supplement alternative
Eat healthier. Easier. Fresher.
What will ingarden do for you?




save 20% only for limited time
We weren't mad at supplements, just disappointed.
So we found something better: microgreens. This nutrient-rich alternative provides your body with the essential vitamins and minerals it needs and is organically grown without genetic modification or artificial flavors. Simply add them to any dish as a source of nutrients and flavor.
and if you don't like it, we'll refund you.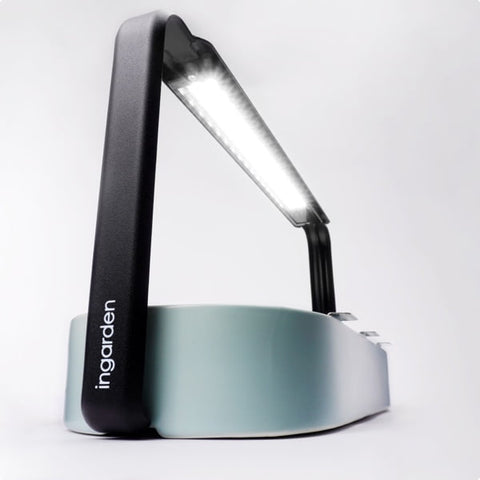 LED system for optimal growth
emits all light wavelengths to activate phytochemicals and phytonutrients
automated on/off timer ensures adequate light absorption
energy efficient power uses only 15 watts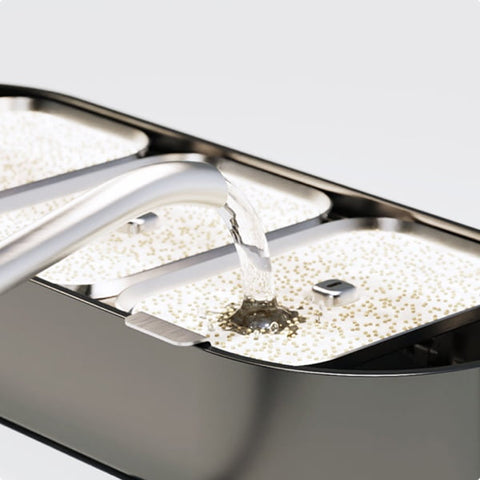 Patented autonomous watering system
microgreens absorb water as-needed
only add water once per harvest cycle
microgreens grow 25-50% faster than in soil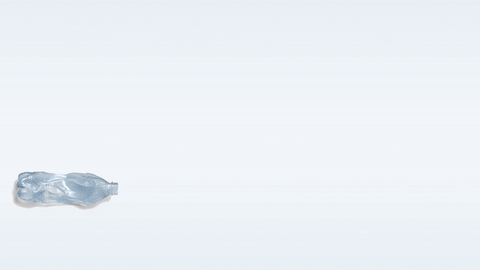 Our commitment to the planet
ingarden ocean is made from recycled ocean plastic because we believe in conscious consumerism and leaving the world better than we found it.  
We will donate 1% of all profits of ingarden blue to our partner organization helping to save our oceans.
save 20% limited time only
Loved by the press.
the ingarden ocean has everything we loved about the brand's first design, but brings lighter weight, and a more sustainable look into our kitchens.
- mary k.
editorial director
this new growing kit from ingarden is the most stylish and sustainable piece I've every brought to my kitchen... when it comes to providing style without compromising functionality and sustainability, this growing kit checks every box.
- linda g.
editor
the cutting-edge smart indoor garden of ingarden becomes even more sustainable with the new ingarden blue made of ocean waste plastic. we absolutely love this!

- sarah h.
staff writer
Loved by our customers.
visually fits perfectly with my already existing model in mint! how nice that you have chosen a subtle pastel tone - a fresh look and yet the rich green of the seedlings does not have to compete with a brightly colored plant pot.
both ingarden look valuable, I can not detect any "plastic look" at the ocean - compliments to the design department.
i'll be stocking the new Ingarden around mid-march and letting the two models race it out :).

also, of course, it's nice to know that ocean is helping to eliminate waste. every little step helps, and that alone will make my new superfoods taste even better ;)

- bettina c.
what happens if the funding goal is not met during the pre-order campaign?
Do you have any policies in place regarding pre-order cancellations, refunds, and exchanges?
I'm a notorious plant killer. Are you sure i can do this?
why are microgreens best for my health?
Are the seeds certified organic and GMO free?
Do microgreens have high levels of antioxidants?
Where do the seeds come from?
What is the shelf life of the seed pads?
Do the plants regrow after I harvest?
Is the ingarden Ocean dishwasher-safe?
Could chemical substances from the bowl get into the water?
I have ordered a seed subscription together with the ingarden Ocean. What happens with it?
Which microgreen has which health benefit?