Elevate your Health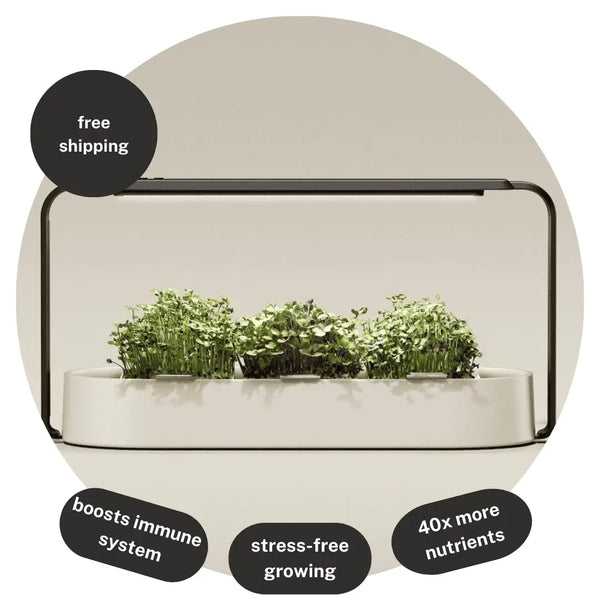 Strengthen your immune system with ingarden's stylish microgreen growing kits, your tasty supplement alternative packed with 40x more nutrients than typical veggies.

Grow arugula, radish, mustard, kale and many more in just 7 days.
⭐⭐⭐⭐⭐ 4.7/5 on 900 reviews
New to ingarden?
Step into the world of nutritious microgreens with our ingarden Starter Kit. Click "build your ingarden" to get started. Starting from the 2nd delivery, each shipment in the subscription comes with a free gift 🎁
press the button - harvest the healthiest microgreens every 5-7 days from home. ✓ self-sustaining ✓ no soil, no mess ✓ 100% hygienic without compromising style

After the successful launch of our ingarden ceramic and 9,000+ satisfied customers, we're back with an even more sustainable ingarden made from upcycled ocean plastic.




Vitamins You Eat, Not Take
"Discovering the power of natural nutrients, we swapped pills for sprouts. and then... microgreens! 40x more nutrients and taste. The science was undeniable. we had found the natural alternative. No growing kits met our needs, so we built our own. Now, it's a global team and a life-changing food."

Mariana & Christian
Founders of ingarden
How to ingarden?
Grow completely in water. Harvest weekly.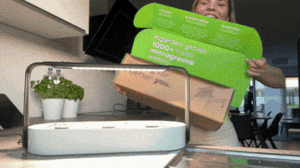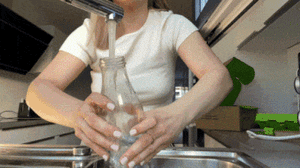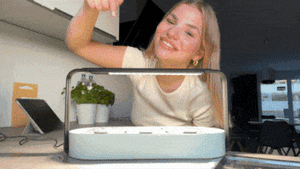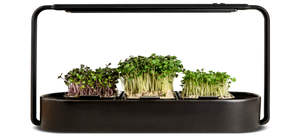 Upgrade your Nutrition with Microgreens
Microgreens are edible greens harvested a few inches tall after their leaves have developed and come in various varieties with complex flavors. They are known for their high nutritional value, being up to 40 times more nutrient-dense than mature counterparts.
Any Questions?
Which microgreen has which health benefit?
What's the size, weight of an ingarden, and expiration date of the refills?
What material is the ingarden base crafted from?
Where do the seeds come from and are they organic?
Can I cancel my subscription at any point?
What can I edit within my subscription?